For those unexpected and extreme situations, we have introduced the Modulator Extreme. A comprehensive First Aid Kit ready for any situation. Perfect for remote workers, farmers, or hazardous work environments such as mines, construction sites, or forestry. With a combination of our lifesaving essentials, the Modulator Extreme is;
TOUGH. PRACTICAL. LIFESAVING.
An industry first kit that combines essential first aid items in 6 easily identifiable modules with a tourniquet and Israeli bandages packaged in a tough, practical and easy to access case. Ready for emergencies, Modulator Extreme has the added benefit of a protective cut ready for you to add in your choice of Heartsine AED and Prep Kit*.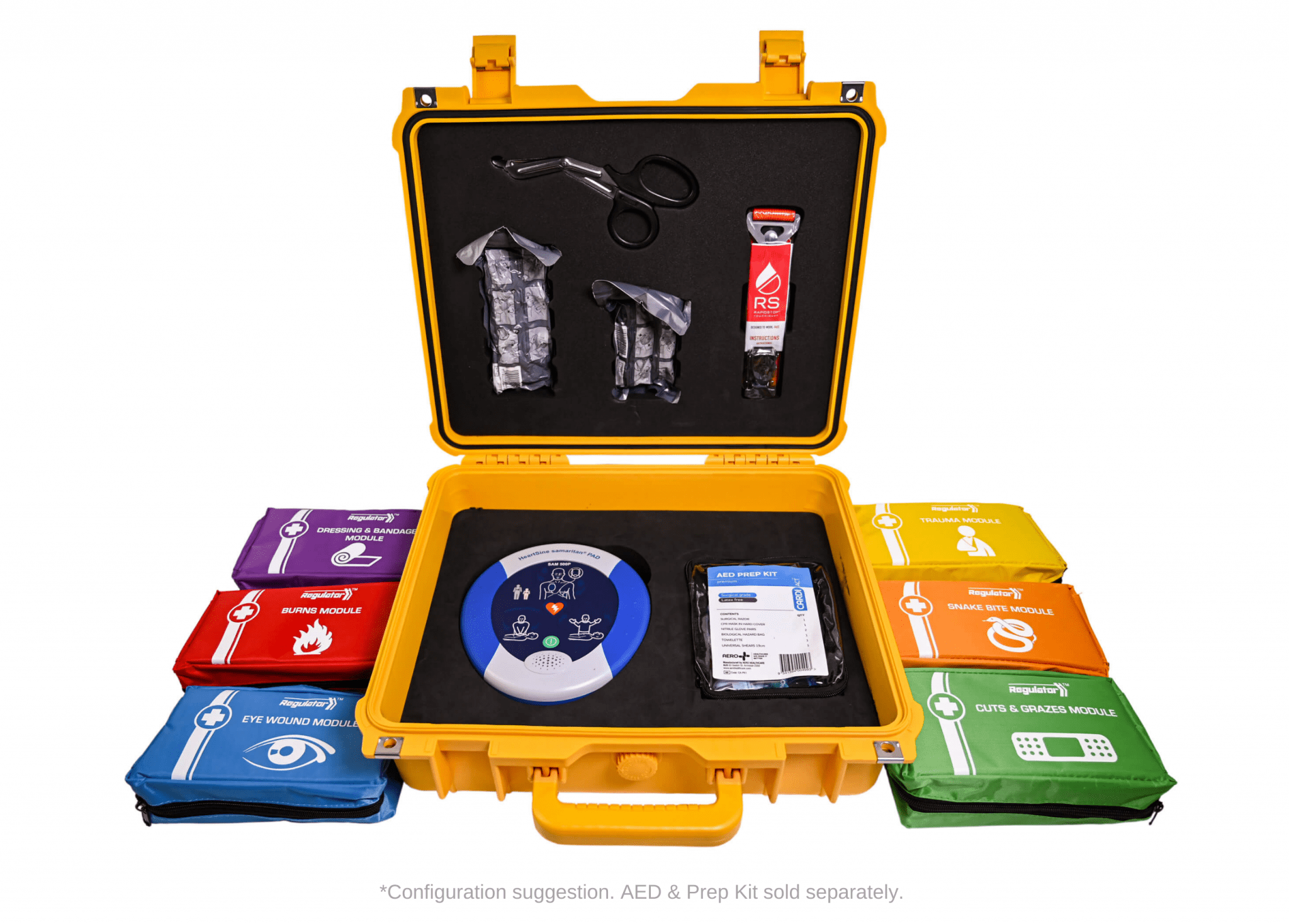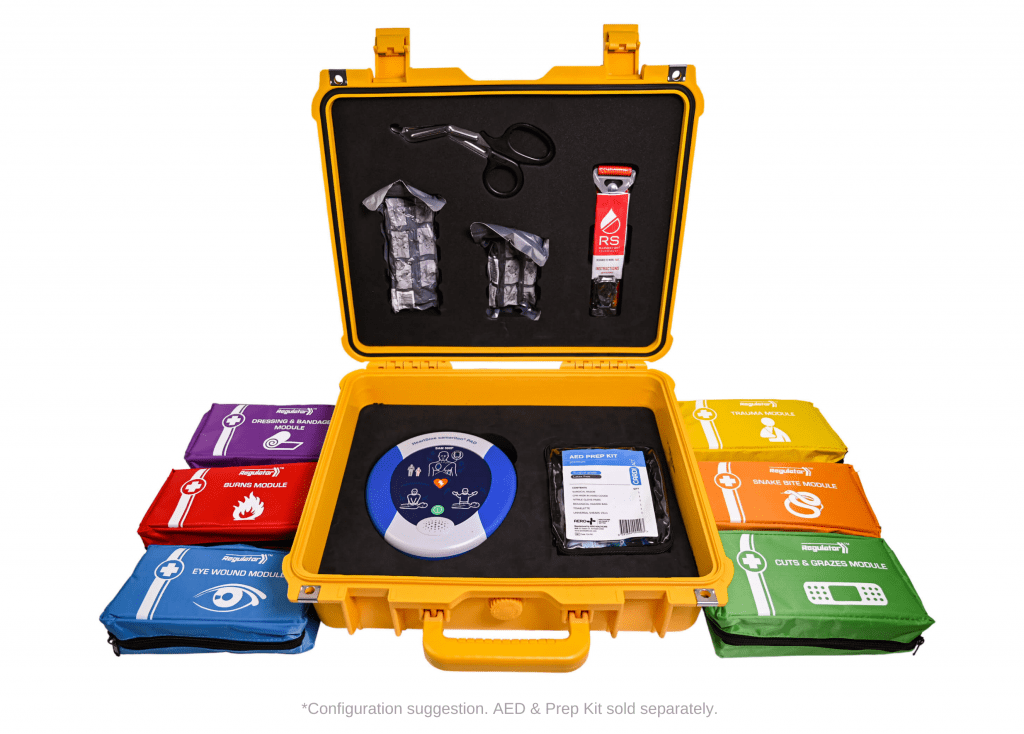 IP67 Tough case to suit all environments
Protective cut out to suit a Heartsine AED & Prep Kit
RapidStop Tourniquet
2x Israeli Trauma Bandages
Workplace Compliant First Aid Kit – divided into 6 scenario-specific modules.
19cm Trauma Shears
Mitigate many foreseeable hazards and associated risks identified in workplace risk assessments with Modulator Extreme. 6 First Aid modules allow for fast and effective treatment of mild to severe medical emergencies. RapidStop Tourniquet and Israeli Bandages are included for excessive bleeding and compatible with a Heartsine AED* for cardiac arrest. Modulator Extreme can reduce many risks identified in compulsory workplace risk assessments. Chat to our team today about how Modulator Extreme can assist you.


Built to suit Heartsine AED: 350P, 360P, 500P*.
Heartsine AEDs combine the very best in Public Access AED technology into a user-friendly device.
IP56 dust and moisture protection
8 year warranty.
Free replacement Pad-Pak after genuine use (conditions apply).
*Heartsine AED and Prep Kit sold separately.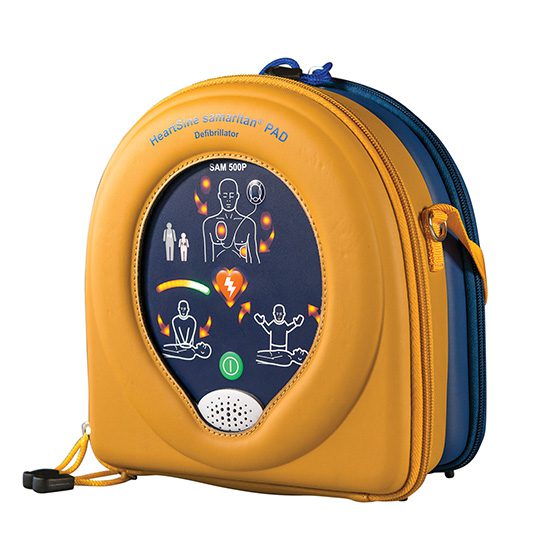 Patent approved design.
Superior single-handed application.
Three simple steps for use.
High-strength nylon webbing and polycarbonate ratchet.
Made to US Military standards.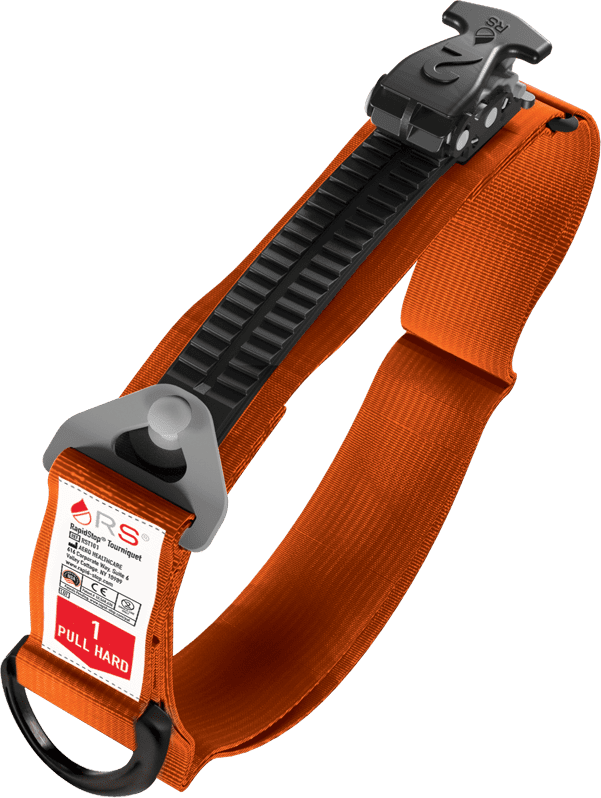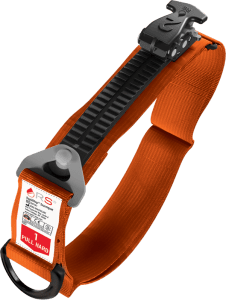 1×4 inch and 1×6 inch dressing.
Innovative and combat-proven direct pressure bandage.
Trauma bandage and secondary dressing in one.
Quick and easy self-application – even with one hand.
Built-in closure bar, no pins, clips, tape, velcro or knots.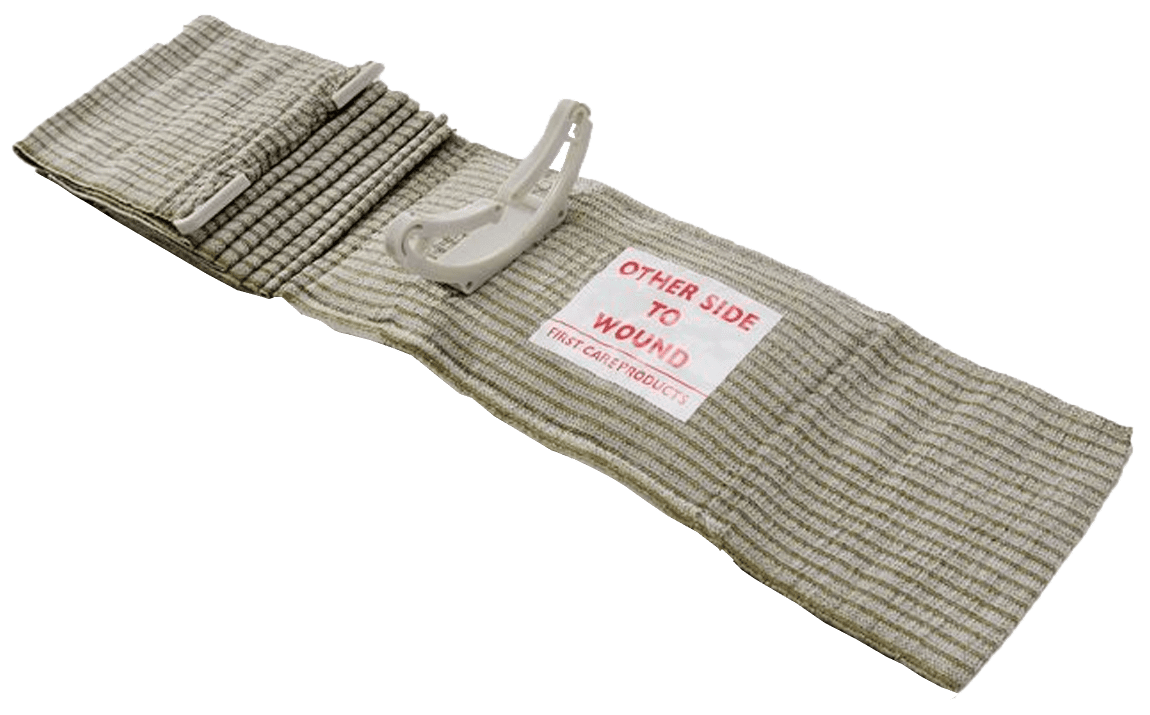 6 injury-specific modules to treat all common workplace injuries.
Colour coded for fast identification.
Modules secured with colour coded velcro tabs to ensure ease of removal and hassle-free servicing.
Latex-free components.
Each module contains a printed contents list.
Weather-resistant material to suit all environments.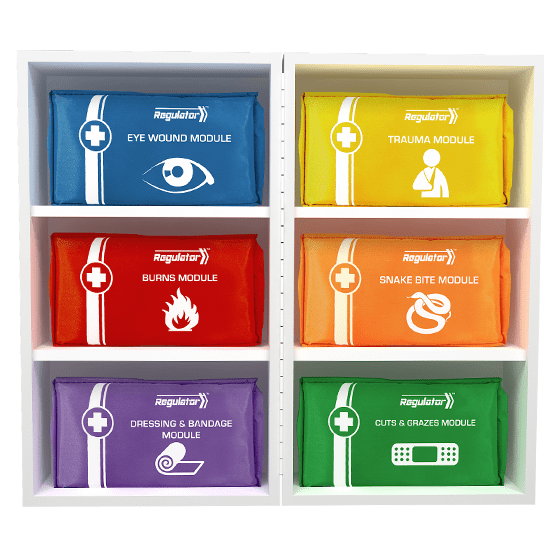 Click each module below to reveal contents:
| CODE | DESCRIPTION | QUANTITY |
| --- | --- | --- |
| AFHSB100 | AEROFORM Indicator Bandage | 1 Roll |
| AGNPF02 | AEROGLOVE™ Nitrile Examination Gloves (Pair) | 1 Pairs |
| APD50S | AEROPAD™ Low Adherent Dressings 5cm x 5cm | 1 pc |
| APD100S | AEROPAD™ Low Adherent Dressings 7.5cm x 10cm | 1 pc |
| ABC10 | AEROBAND™ Triangular Bandage 110 x 110 x 155cm | 1 pc |
| | Snake Bite Treatment Leaflet | 1 pc |
KIT CONTENTS:
| CODE | DESCRIPTION | QUANTITY |
| --- | --- | --- |
| AF75 | AEROFORM™ Conforming Bandage 7.5cm x 4m | 1 Roll |
| AP312 | AEROPORE™ Microporous Tape 1.25cm x 5m | 1 pc |
| AEP1S | AEROPAD™ Eye Pads | 6 pc |
| AW1000 | AEROWASH™ Eye Wash Ampoule 15mL | 10 pc |
| AGEL | Eyewound Treatment Card | 1 pc |
| AGNPF02 | AEROGLOVE™ Nitrile Examination Gloves (pair) | 1 Pairs |
Dressings & Bandage Module
KIT CONTENTS:
| CODE | DESCRIPTION | QUANTITY |
| --- | --- | --- |
| AGS753S | AEROSWAB™ Gauze Swabs 7.5 x 7.5cm 3's | 3 pc |
| APD50S | AEROPAD™ Low Adherent Dressings 5cm x 5cm | 3 pc |
| APD100S | AEROPAD™ Low Adherent Dressings 7.5cm x 10cm | 2 pc |
| APD101S | AEROPAD™ Low Adherent Dressings 10cm x 10cm | 1 pc |
| AF50 | AEROFORM™ Conforming Bandage 5cm x 4m | 2 Rolls |
| AWD14S | AEROWOUND™ BPC Wound Dressing #14 | 1 pc |
| AF75 | AEROFORM™ Conforming Bandage 7.5cm x 4m | 1 Roll |
KIT CONTENTS:
| CODE | DESCRIPTION | QUANTITY |
| --- | --- | --- |
| AB3 | AEROBURN™ Burn Gel Sachets 3.5g | 8 pc |
| AGNPF02 | AEROGLOVE™ Nitrile Examination Gloves (Pair) | 1 Pairs |
| ABD10 | AEROBURN™ Burn Dressing 10cm x 10cm | 2 pc |
| ABS1010 | AEROBURN™ PE Burn Sheet 10cm x 10cm | 1 pc |
| ABS2020 | AEROBURN™ PE Burn Sheet 20cm x 20cm | 1 pc |
| ABS6090 | AEROBURN™ PE Burn Sheet 60cm x 90cm | 1 pc |
| AGBL | AEROGUIDE Burns First Aid Card | 1 pc |
| AF75 | AEROFORM™ Conforming Bandage 7.5cm x 4m | 1 pc |
KIT CONTENTS:
| CODE | DESCRIPTION | QUANTITY |
| --- | --- | --- |
| AP10125 | AEROPLAST Plastic Plaster 72x19mm | 25 pc |
| AFP50125 | AEROPLAST Fabric Premium Strip 72mm x 19mm | 25 pc |
| AAS50-I | AEROAID Antiseptic Spray 50ml | 1 pc |
| AGNPF02 | AEROGLOVE™ Nitrile Examination Gloves (Pair) | 1 Pairs |
| AGS753S | AEROSWAB Gauze Swabs 7.5cm x 7.5cm 3's | 1 pc |
| AW8000 | AEROWIPE Cleansing Wipe | 10 pc |
| ASP100 |  AEROPROBE Splinter Probes 3.7cm | 10 pc |
| AF50 | AEROFORM Conforming Bandage 7.5cm x 4M | 1 Roll |
| ABB13 | AEROINSTRUMENTS Scissor 10cm | 1 pc |
| AFP11 | AEROINSTRUMENTS Tweezer 12cm | 1 pc |
| AP325 |  AEROPORE Microporous Tape 2.5cm x 5M | 1 pc |
| ASN096P | AEROSUPPLIES Notebook & Pen | 1 pc |
| ASP12 | AEROPINS Safety Pins | 12 pc |
| APD101S | AEROPAD™ Low Adherent Dressings 10cm x 10cm | 1 pc |
| APD50S | AEROPAD™ Low Adherent Dressings 5cm x 5cm | 1 pc |
| AGL001 | First Aid Leaflet | 1 pc |
KIT CONTENTS:
| CODE | DESCRIPTION | QUANTITY |
| --- | --- | --- |
| AFH100 | AEROFORM™ Heavyweight Conforming Bandage 10cm x 4m | 1 Roll |
| AGNPF02 | AEROGLOVE™ Nitrile Examination Gloves (Pairs) | 1 pc |
| ABC10 | AEROBAND™ Triangular Bandage 110 x 110 x 155cm | 1 pc |
| APD50S | AEROPAD™ Low Adherent Dressings 5cm x 5cm | 1 pc |
| AWD15S | AEROWOUND™ BPC Wound Dressing #15 | 1 pc |
| ATB130 | AERORESCUE™ Emergency Rescue Blanket (Silver) | 1 pc |
| ACD1020SI | AEROWOUND™ Combine Dressing 10cm x 20cm | 1 pc |
| AII2500 | AEROPLAST™ Instant Ice Pack 80g | 1 pc |
| AAB100 | AEROPLAST™ Amputated Parts Bag | 3 pc |
| AGS753S | AEROSWAB™ Gauze Swabs 7.5 x 7.5cm 3's | 1 pc |
| AFS001 | AEROSHIELD™ CPR Face Shield | 1 pc |