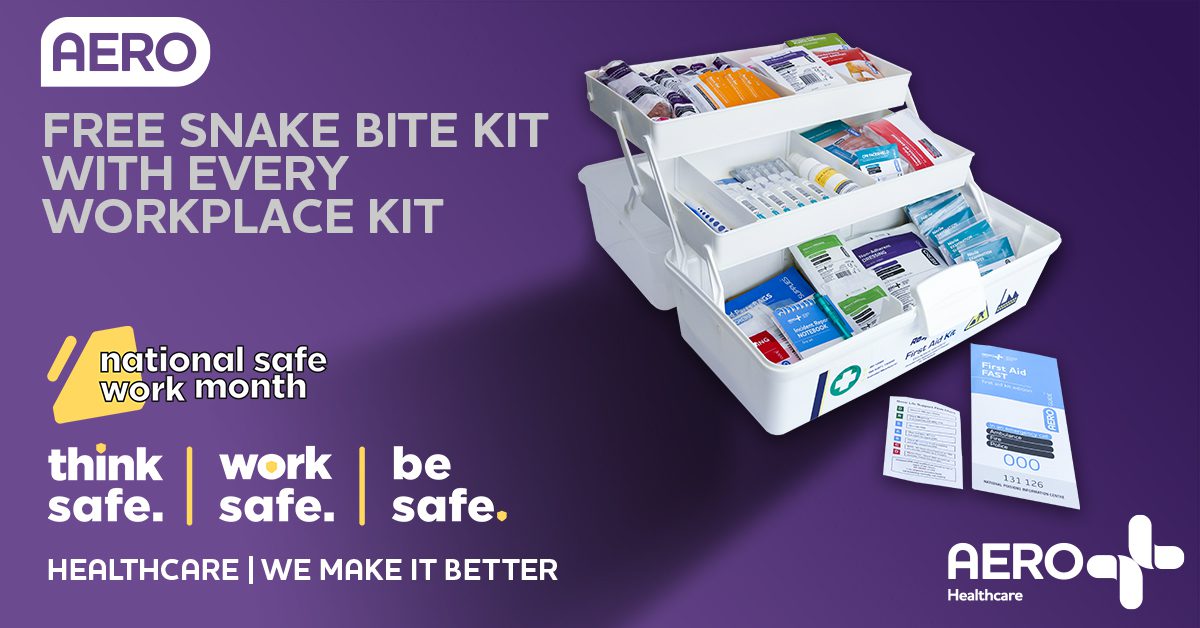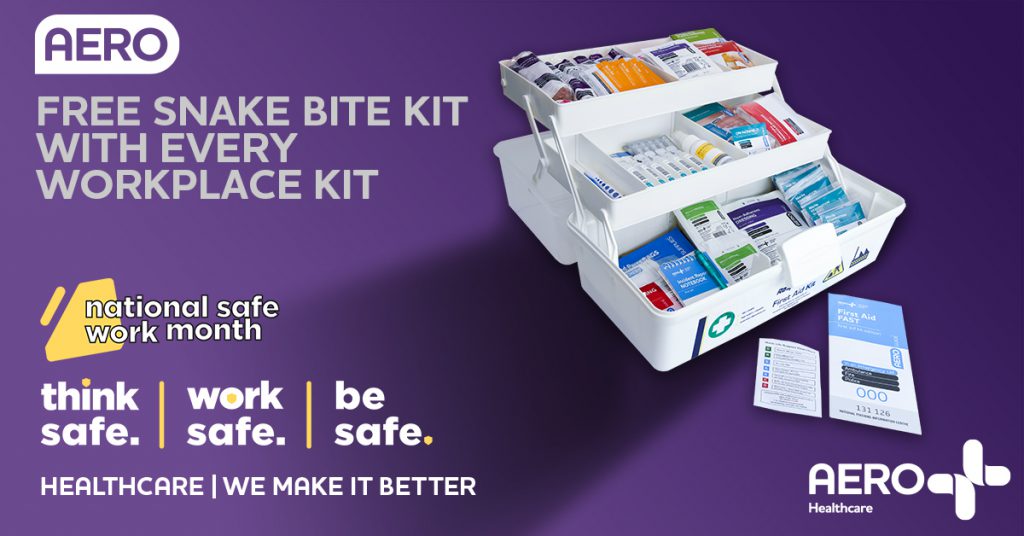 National Safe Work Month – Free Snake Bite Kit
A time to commit to building a safe and healthy workplace.
No job should be unsafe and no death or injury in the workplace is acceptable. A safe and healthy workplace benefits everyone.
To support safe and healthy workplaces, we are offering:
 A Free Snake Bite Kit with every Workplace Kit purchased until October 31.
We also have FREE Snake Bite Marketing Assets available for this campaign. Click the button below to access these resources.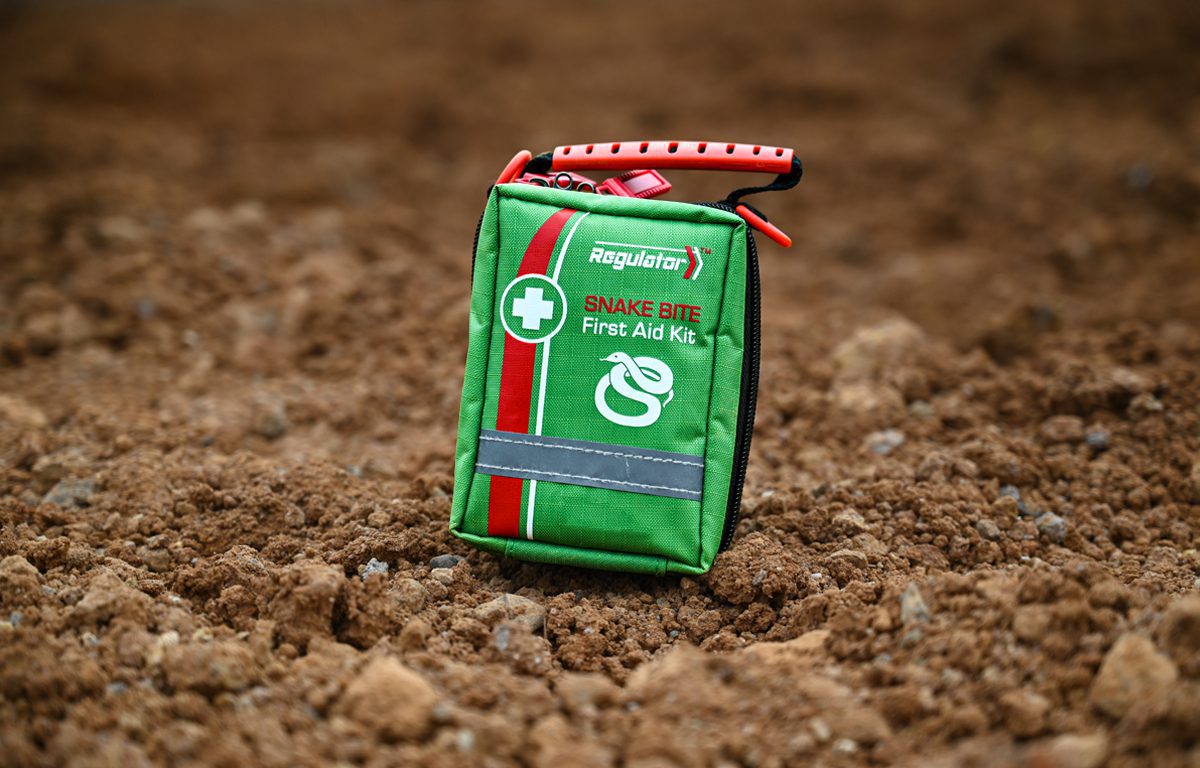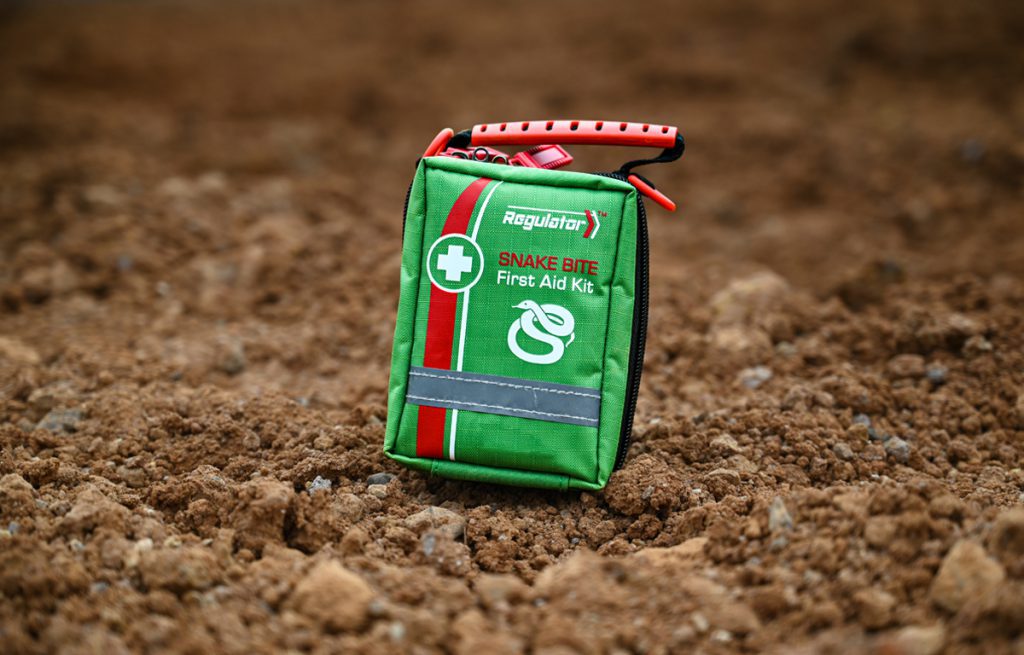 Aero Snake Bite Kits contain our unique Snake Bite Bandages, designed with continuous indicators to ensure correct pressure is evenly applied to the wound. Suitable to treat all Australian Snake Bites the bandages are also useful in the application of Funnel Web Spider bites, Blue Ringed Octopus and Cone Shell stings.

Purchase one of the following kits to receive a FREE Snake Bite Kit!
Responder Series First Aid Kits
Operator Series First Aid Kits
Commander Series First Aid Kits
*Free Snake Bite Kit offer only available with the purchase of a Responder, Operator or Commander series kit. Offer only applies if MOQ's are ordered. Offer not available with Modulator First Aid Kits, Refill Packs or where special pricing applies.
Offer available until 31 October 2021.