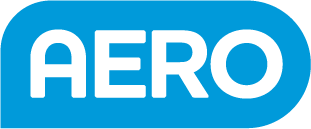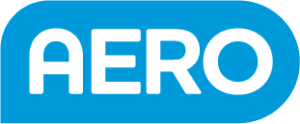 CAN YOU SPOT THE
SNAKE FAST ENOUGH?
Source: https://www.abc.net.au/news/science/2021-10-30/snakes-venomous-how-to-survive-a-bite/100406488
ABOUT 3,000
PEOPLE MISS IT
EVERY YEAR Be prepared for
the snakebite
season
PREMIUM HEAVY WEIGHT
SNAKE BITE CONFORMING BANDAGE
10cm x 3.3m Un-stretched 10cm x 10.5m – Stretched: Wider and longer than most crepe or elastic bandages
Indicators show when correct level of compression is achieved
Sufficient length to bandage a large adult leg
The unique stitching technology ensures the correct pressure is applied, a must for the effective treatment of snakebite.

Perfect for use with the Pressure Immobilisation Technique, which is used for the treatment of all Australian Snake and Funnel Webbed Spider bites, Blue Ringed Octopus and Cone Shell stings.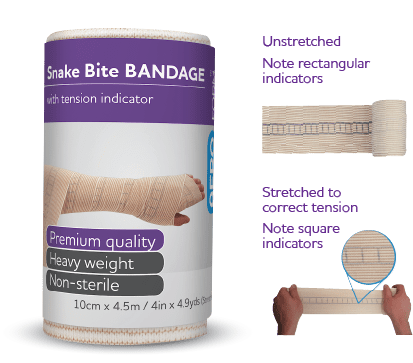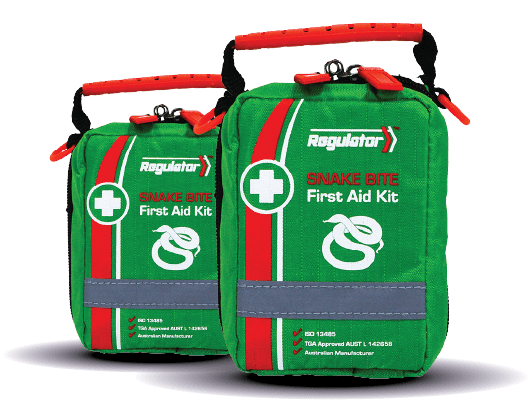 REGULATOR SNAKE BITE FIRST AID KIT
A vital requirement in outdoor environments where snake bites are a risk. This compact kit is in a durable softpack bag that can be worn on the belt, and includes a First Aid Guide specific to snake bite injuries. Available in a Versatile Softpack reinforced fabric bag with specific items perfect for snake bites:


Source: Royal Flying Doctor Service BE PREPARED FOR THE
UNEXPECTED AND SAVE LIVES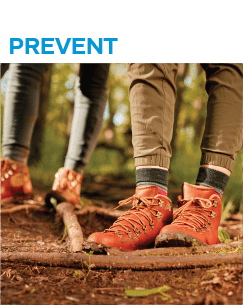 When going out for adventures, prefer to bring a friend with you
Wear boots and long pants for extra protection
Stay on trails when hiking, away from underbrush and tall weeds
Do not touch or disturb a snake, even if it appears dead
Always look for concealed snakes before picking up rocks, sticks or firewood
Teach children to respect snakes and to leave them alone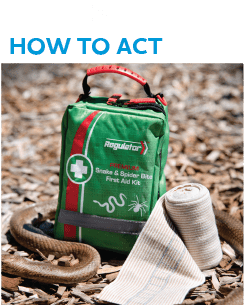 Have a Snake Bite First Aid Kit with you
Immobilise the affected limb
Keep the victim calm and stationary – minimise heart rate and stop all physical activity
Keep the affected extremity below heart level until you can be transported to a medical facility
Get immediate medical attention to the nearest hospital that can deliver Tetanus Toxoid, anti-venom and emergency care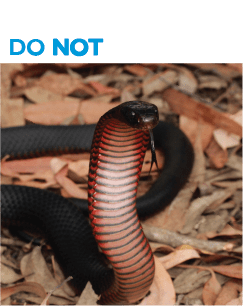 Do NOT suck the wound

Do NOT cut the wound open

Do NOT tie ligatures around the wound

Do NOT burn the wound

Do NOT apply herbal pastes, creams or ice over the wound

Do NOT use a tourniquet or constricting band

Do NOT try to cut or slice the bite site

Do NOT try to get the snake to bring it with you
Source: https://health.ucdavis.edu/welcome/features/2018-2019/07/20180710_rattlesnakes.html
https://www.offgridweb.com/preparation/infographic-snake-bite-first-aid/
BE PREPARED TO ACT
IN CASE OF SNAKEBITE ATTACKS
Watch the video to learn how to apply a snake bite bandage. Restricting movement is crucial.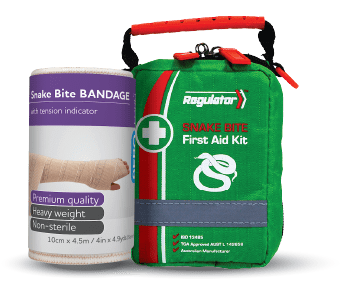 AUSTRALIA'S
10 MOST DANGEROUS SNAKES

EASTERN BROWN SNAKE
Found throughout the eastern half of mainland Australia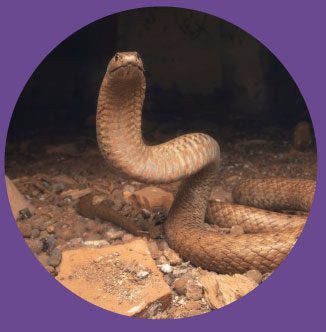 WESTERN BROWN SNAKE
Found widespread over most of mainland Australia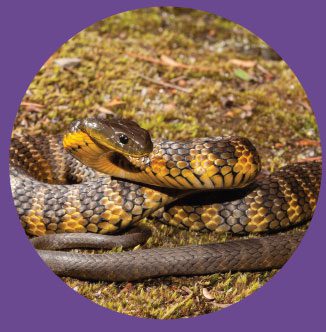 MAINLAND TIGER SNAKE
Found along the south-eastern coast of Australia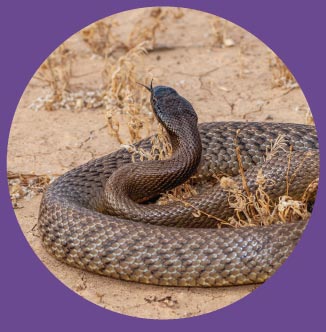 INLAND TAIPAN
Found in cracks and crevices in dry rocky plains where the QLD, SA, NSW and NT borders converge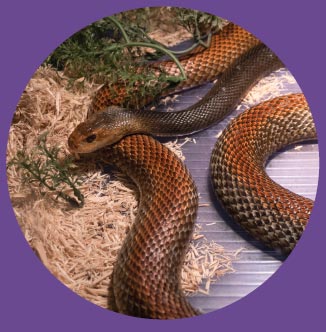 COASTAL TAIPAN
Found in an arc along the east coast from northern NSW to Brisbane and northern WA.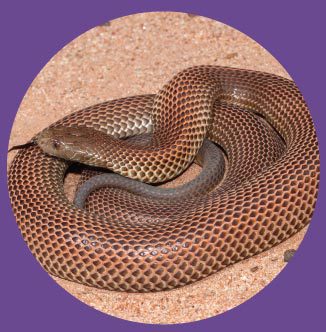 MULGA SNAKE
Found throughout Australia, except in VIC, Tasmania and the most southern parts of Western Australia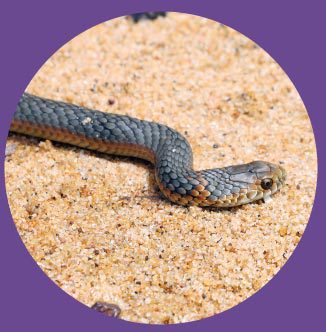 LOWLANDS COPPERHEAD
Found in relatively cool and cold climates in south-eastern Australia, southern VIC, TAS and the islands of Bass Strait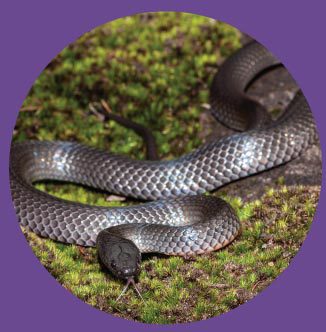 SMALL-EYED SNAKE
Found widely distributed along the east coast, from Victoria to Cape York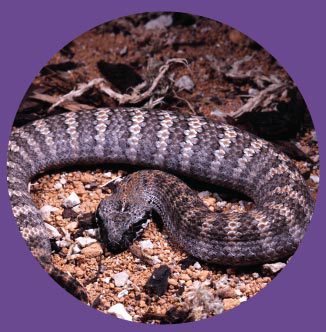 COMMON DEATH ADDER
Found in eastern Australia, southern SA and WA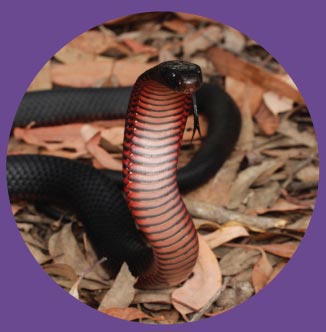 RED-BELLIED BLACK SNAKE
Found distributed down the east coast out of TAS and slightly into south-eastern SA
Source: https://www.australiangeographic.com.au/topics/science-environment/2012/07/australias-10-most-dangerous-snakes/