CardiAct Connect Secure Cabinet with Options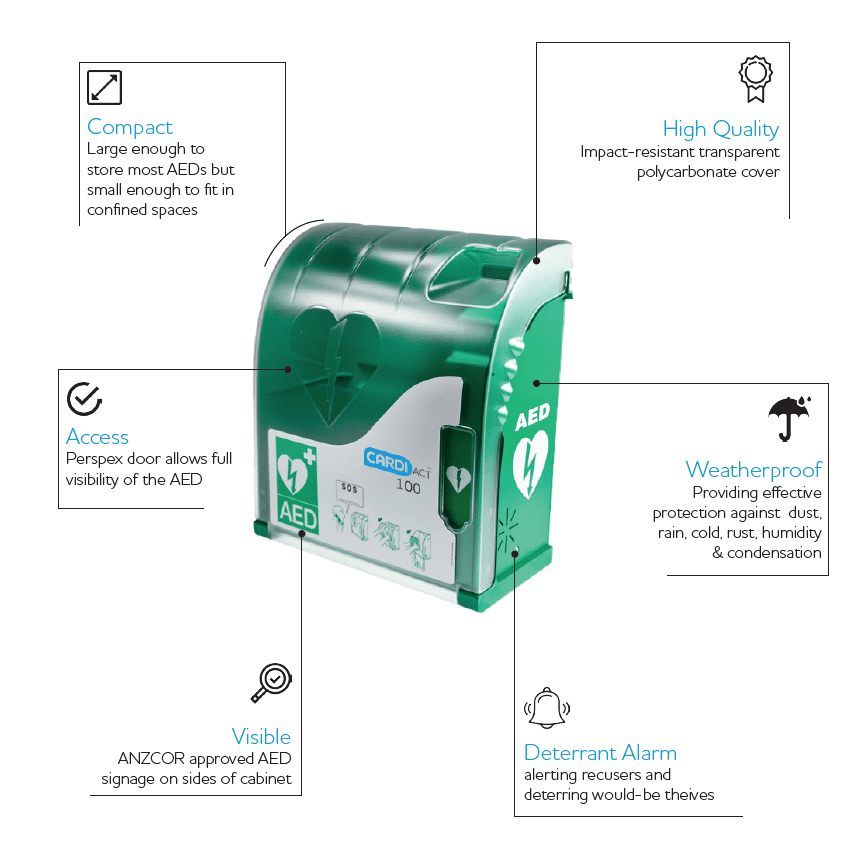 IP Rating: IP44
Click here for more information.
Learn about the Camera and Monitoring options in the CardiAct Connect Brochure
Learn about the Lock, Heating/Cooling and Telephone options in the CardiAct Secure Brochure
Learn about the CardiAct Connect AED Monitoring Software in this brochure
Q & A
There are no questions yet
The Legacy Range uses a base platform which is a hard-wired cabinet, to which modules can be added to customise the perfect solution for a Secure or Connected AED installation. Features can be 'mixed and matched' to ensure the best value for money.