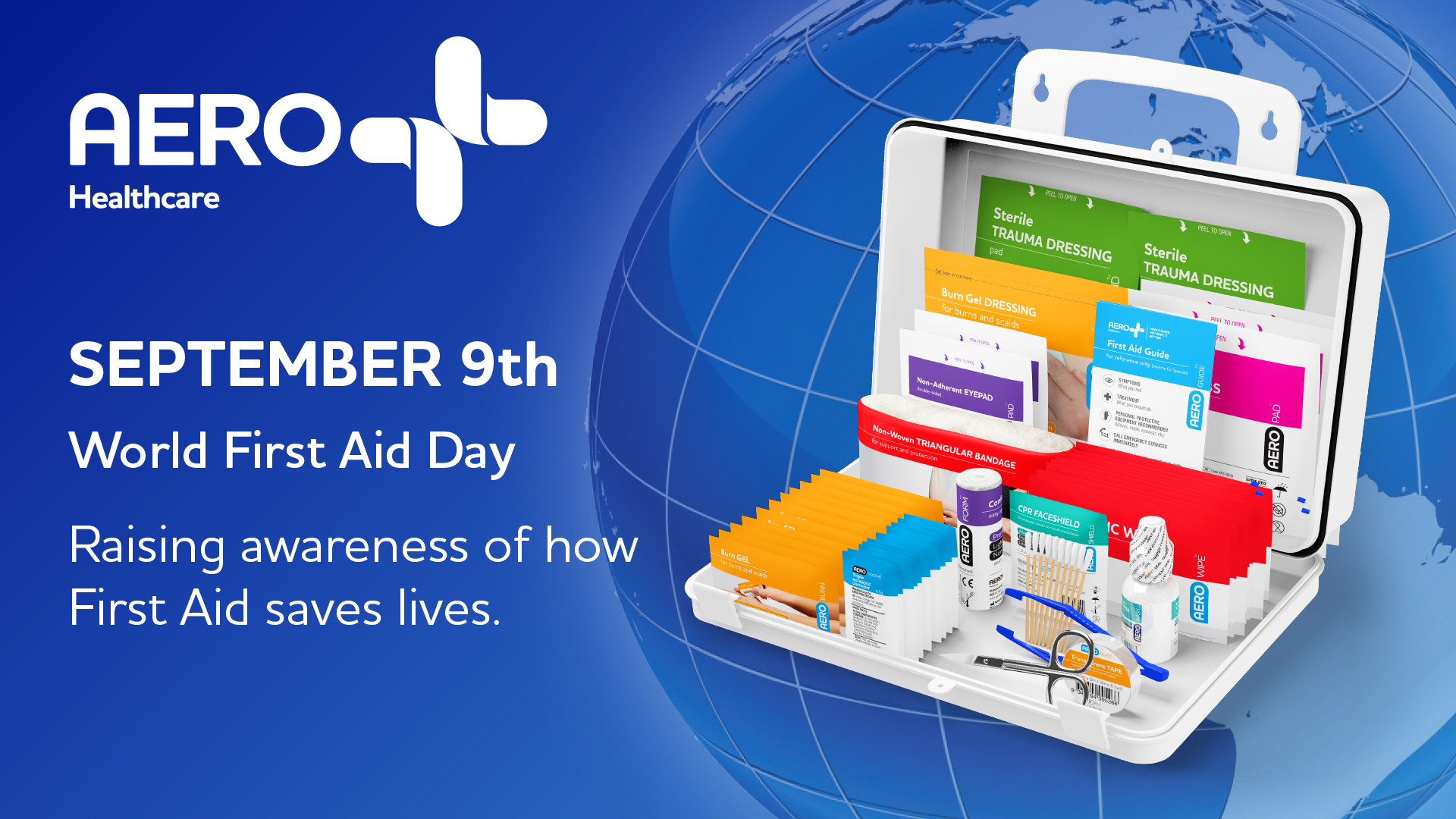 From Immediate Care to Lasting Impact: Embracing World First Aid Day.
September 9th marks an important date in the global healthcare calendar: World First Aid Day. This international observance, celebrated on the second Saturday of September every year, is a significant reminder of the critical role that first aid plays in saving lives, reducing injuries, and promoting recovery.
The Origins of World First Aid Day
World First Aid Day was introduced by the International Federation of Red Cross and Red Crescent Societies (IFRC) in 2000. The primary goal was to raise public awareness about the importance of first aid and encourage more individuals to gain basic first aid skills. The rationale behind this was simple yet impactful: every person equipped with first aid knowledge could be a potential life-saver in emergency situations. Since its inception, the day has grown in significance, with countries around the world participating in educational events, campaigns, and training sessions to spread the message.
The Undeniable Importance of First Aid
First aid, as its name suggests, is the initial care provided to an injured or ill person before medical professionals arrive. This interim period can make a considerable difference in the outcome of an emergency. Whether it's a minor injury like a scraped knee or a severe situation like a cardiac arrest, timely and proper first aid can mean the difference between life and death, full recovery or long-term disability.
Furthermore, first aid isn't just about addressing physical ailments. Psychological first aid, which focuses on providing mental health support in emergencies, is gaining prominence as an essential skill. From natural disasters to accidents, recognizing and managing shock, anxiety, and distress are equally vital.
At the Forefront of First Aid Solutions
In line with the core values of World First Aid Day, AERO Healthcare has been unwavering in its dedication to improving pre-hospital care and elevating patient outcomes. Recognizing the unparalleled importance of timely intervention in emergencies, AERO has been manufacturing and distributing best-in-class healthcare solutions.
With the right tools and knowledge, we can all make a difference. Celebrate World First Aid Day by equipping yourself, your organization, and your community with the power of first aid.