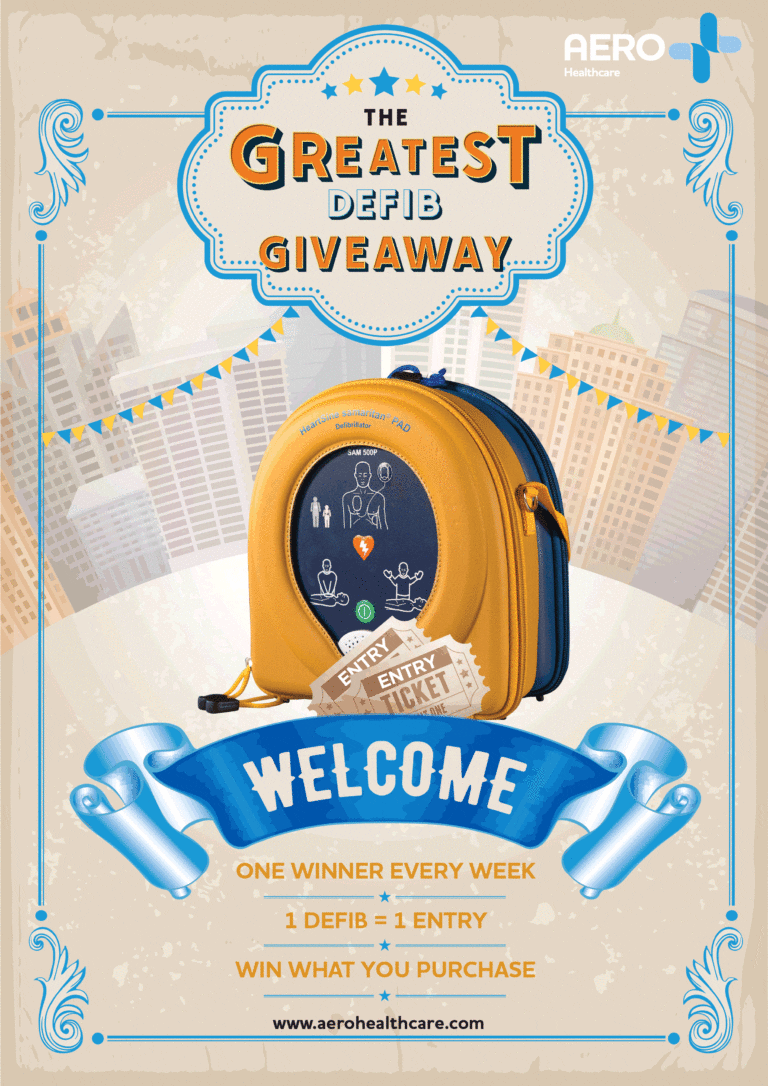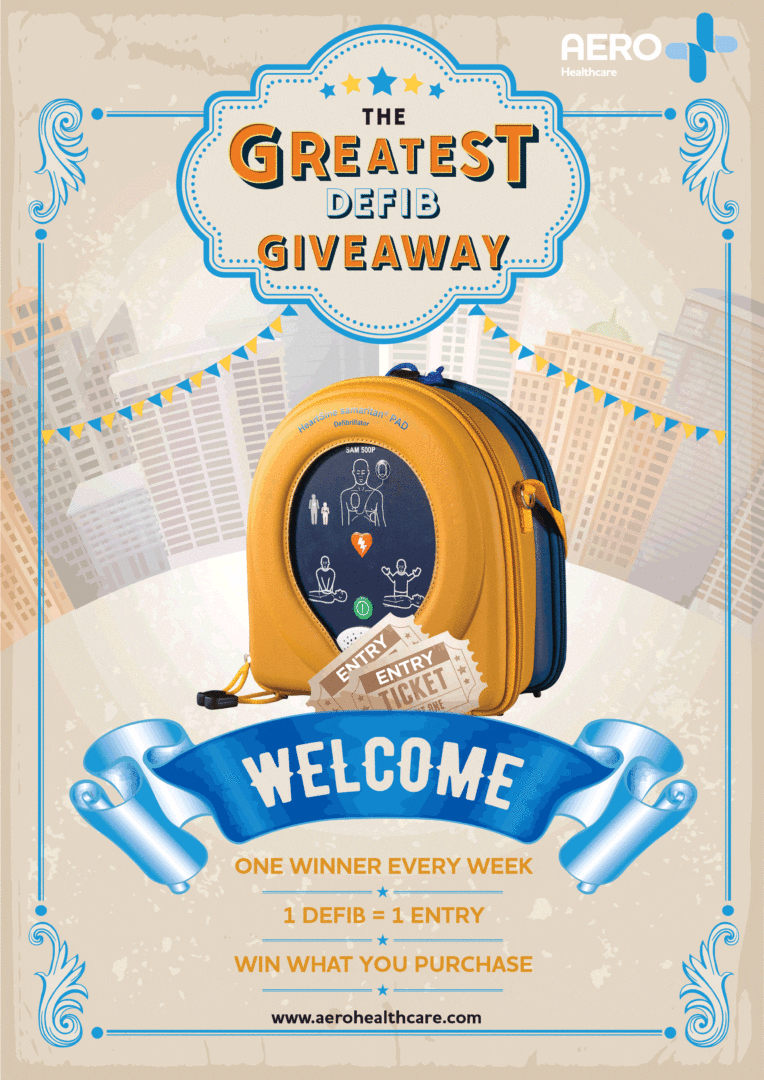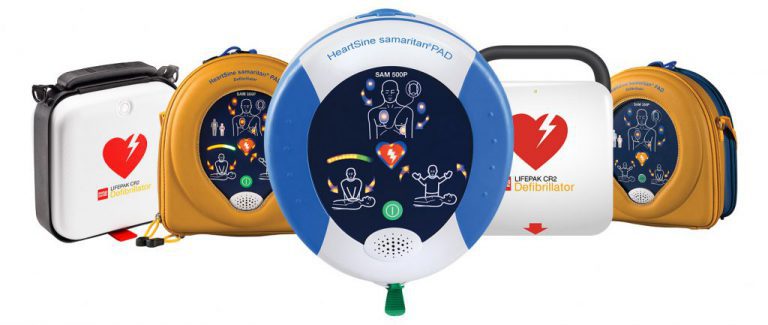 THE GREATEST DEFIB GIVEAWAY
We're on a mission! We want everyone to be equipped with lifesaving technology. That's why we've created The Greatest Defib Giveaway. Our mission is to make defibs more accessible, and through this exciting campaign, we're giving back to our valued customers and empowering them with life saving technology. We believe in the power of AEDs and we want you to be a part of this!
By purchasing an AED in June you will enter in the draw to WIN the AED you purchased. This free AED is a great opportunity to contribute to the well being of your community!
We hope the opportunity to WIN a Defib will equip you with the ability to give back to your community and donate a Defib where it matters or enhance your business success!
How To Enter
Step 1: Simply Purchase a HearSine AED Through Us
Yes, it's really that simple. The Greatest Defib Giveaway is an ongoing campaign of giveaways each week. Every customer who purchases an AED enters the draw to win the Defib they purchased. Winners drawn each week in June.
This presents a unique opportunity for you to win a lifesaving device that could make a difference for your community or your business. Winners will be drawn each week during the month of June. Each defib that you purchase is one entry in the draw to win. By participating you stand the chance to contribute to the greater cause of saving lives! By winning an AED in June, you could benefit your community and enhance your business success.
What could you do with a FREE Defib?
As a distributor participating in The Greatest Defib Giveaway you have the chance to win a defib and the opportunity to make an impact! Here are some inspiring ways you could use your FREE defib:
Donate To A Community Group
Launch a Public Awareness Campaign
Provide Training Sessions With The Defib
Improve a Workplaces Safety
Donate to a Non-Profit
Equip a School or Sport Club
We encourage our distributors to use this opportunity to leverage your prize and impact your community. 
How could a FREE Defib benefit your business?
By purchasing a defib in June you will not only contribute to the well-being of your community but also enhance your business success. Become an industry leader and showcase your commitment to safety-conscious customers by donating or giving away the FREE defib. Fuel business growth by actively engaging with customers and highlighting the importance of defibrillators.
This is a great opportunity for businesses to spread awareness and become lifesavers by donating their free defib.
THE RIGHT DEFIBRILLATOR CHOICE TODAY MIGHT HELP SAVE SOMEONE'S LIFE TOMORROW.
Sudden Cardiact Arrest (SCA) is Australia's Biggest Killer. The typical Aussie is 10 times more likely to die from a cardiac arrest than they are from a car accident!
Download our FREE Defibrillator Guide to discover how you can make a difference. Your free guide includes:
Why a defibrillator is essential
What to look for to help you choose an Automated External Defibrillator (AED)
How to effectively use one
Who should have an AED
Where and how to keep it
How to get additional support 
Terms & Conditions
1 – The promoter is: Aero Healthcare whose registered office is at 26 Seaton Street, Armidale NSW 2350.
2 – The competition is open to residents of Australia aged 18 years or over.
3 – Purchase of a HeartSine AED through the promoter during the duration of the competition is required and automatic entry into the competition.
4 – By entering this competition, an entrant is indicating his/her agreement to be bound by these terms and conditions.
5 – Each AED purchased qualifies for one entry into the draw to win the same type of AED as the serial number which they purchased.
6 – The promoter reserves the right to cancel or amend the competition and these terms and conditions without notice for any reason at the sole discretion of the promoter. Reasons for canceling or amending the competition may include but are not limited to catastrophe, war, civil or military disturbance, act of God, or any actual or anticipated breach of any applicable law or regulation. Any changes to the competition will be notified to entrants as soon as possible by the promoter.
7 – The promoter is not responsible for inaccurate prize details supplied to any entrant by any third party connected with this competition.
8 – The prize is as stated, and no cash or other alternatives will be offered. The prizes are not transferable. Prizes are subject to availability, and we reserve the right to substitute any prize with another of equivalent value without giving notice.
9 – Winners will be chosen at random by software, from all entries received and verified by the promoter and or its agents.
10 – The winner will be notified by email and/or DM on LinkedIn/Facebook and/or letter within 28 days of the closing date. If the winner cannot be contacted or does not claim the prize within 14 days of notification, we reserve the right to withdraw the prize from the winner and pick a replacement winner.
11 – The promoter will notify the winner when and where the prize can be collected / is delivered.
12 – The promoter's decision in respect of all matters to do with the competition will be final and no correspondence will be entered into.
13 – By entering this competition, an entrant is indicating his/her agreement to be bound by these terms and conditions.
14 – The competition and these terms and conditions will be governed by Australian law and any disputes will be subject to the exclusive jurisdiction of the court.
15 – The winner agrees to the use of his/her name and image in any marketing material, including video and pictorial.
16 – The winner's name will be available 28 days after closing date by emailing the following address: sales@aerohealthcare.com
17 – Entry into the competition will be deemed as acceptance of these terms and conditions.
18 – By entering into this competition you are providing your information to Aero Healthcare and not to any other party. The information provided will be used in conjunction with the following Privacy Policy found at https://aerohealthcare.com/privacy-policy/.