SURPRISE YOUR HERO THIS FATHER'S DAY
THE PERFECT GIFT
Surprise 'The World's Greatest Dad' with a gift that he will use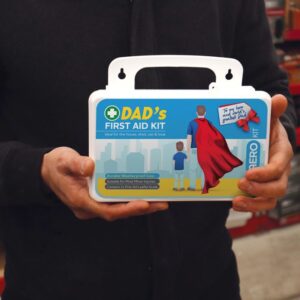 CONVENIENT SIZE
Perfect for the boat, ute or the back shed.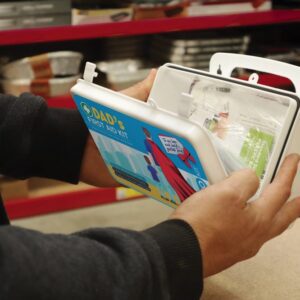 CLICK TO CLOSE
A weatherproof seal to protect against dust and water.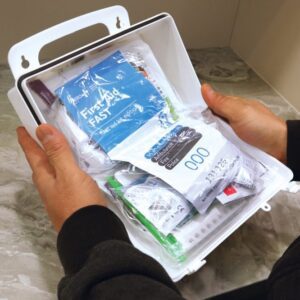 FIRST AID GUIDE
Easy step-by-step instructions for an emergency
TOUGH, STRONG AND WEATHERPROOF
A strong case that protects against drops and falls, this kit is ready for whatever Dad throws at it.  Ready to tackle the outdoors with Dad, the weatherproof seal protects against dust and water keeping the contents safe in the harshest conditions.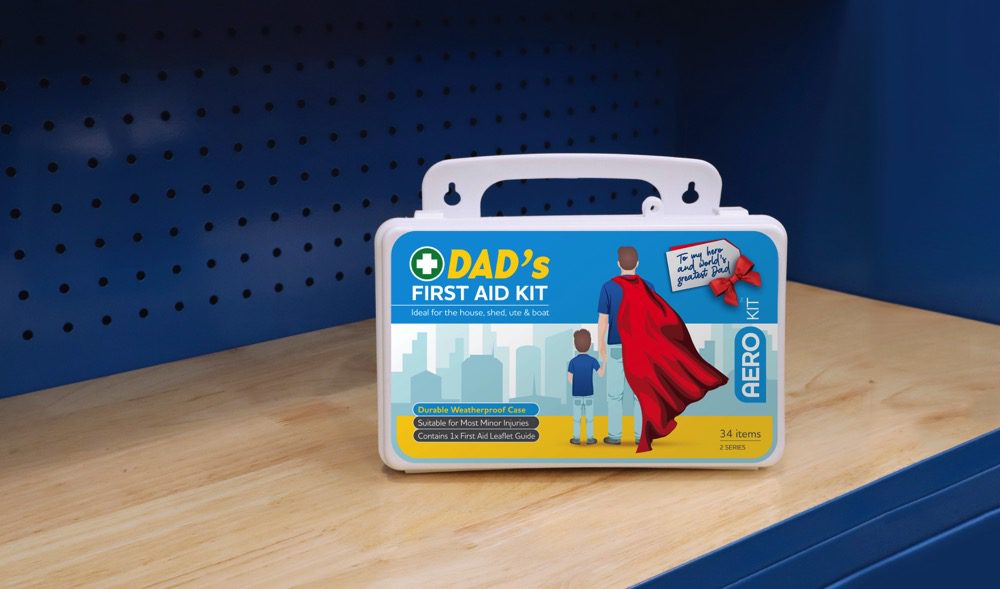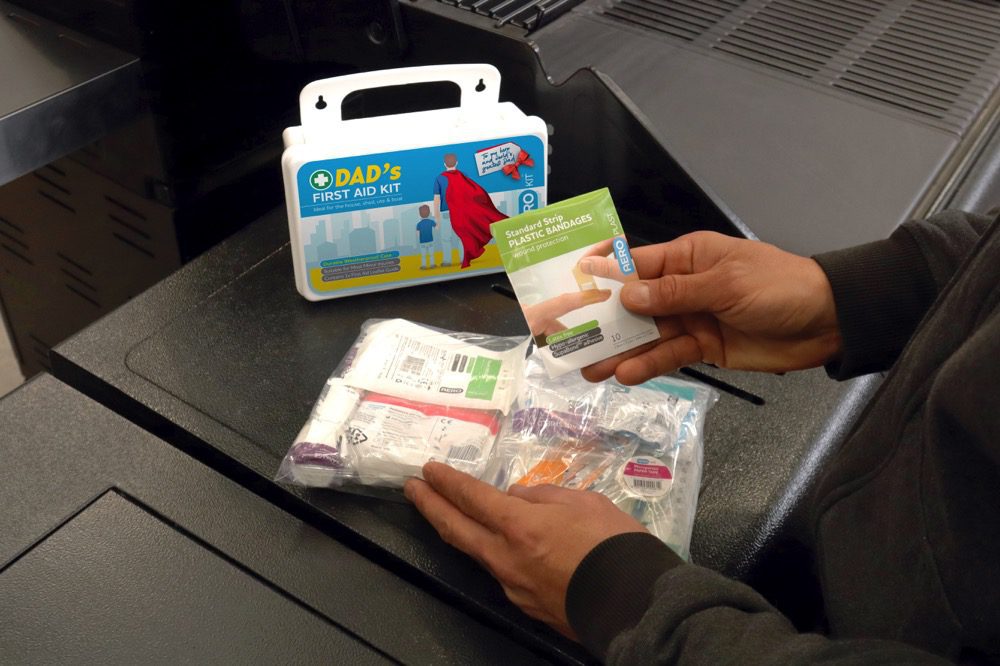 SUITABLE FOR MINOR INJURIES
Including a wide range of AERO quality items, ready to treat wounds, eye injuries, burns and more! This kit includes all the necessary items to treat the  common injuries that can occur around the house, in the boat, camping or while cooking the bbq.
THE PERFECT GIFT FOR FATHERS OF ALL AGES
Give a gift that will be used, this Father's Day! Accidents can and do happen, make sure Dad is ready when the unexpected occurs. The perfect kit to have ready around the house or in the boat or ute.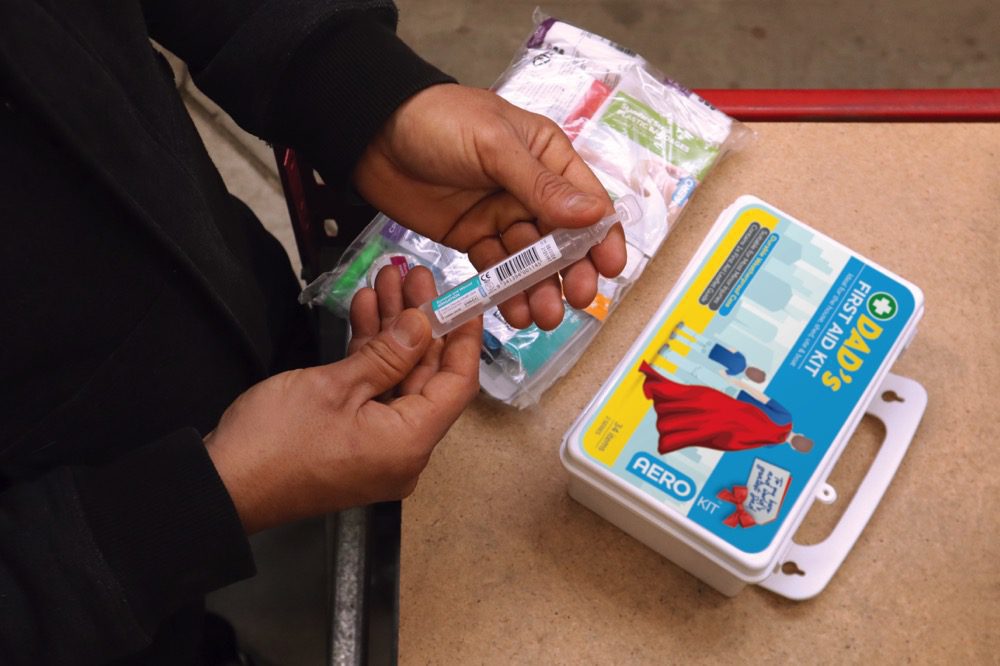 WHAT IS INSIDE THE KIT?
34 AERO ITEMS
| | |
| --- | --- |
| 10 | AEROPLAST™ Plastic Plasters 72 mm x 19 mm |
| 1 | AEROFORM™ Conforming Bandage 5 cm x 4 m |
| 1 | AEROFORM™ Conforming Bandage 7.5 cm x 4 m |
| 1 | AEROBAND™ Calico Triangular Bandage 110cm x 110cm x 155 cm |
| 2 | AEROPAD™ Non-Adherent Dressing 10 cm x 10 cm |
| 1 | AEROWOUND™ Wound Dressing #14 Medium BPC |
| 3 | AEROSWAB™ Gauze Swabs 7.5 cm x 7.5 cm 3's |
| 1 | AEROTAPE™ Microporous Paper Tape 2.5 cm x 5 m |
| 1 | AEROBURN™ Burn Gel Sachet 3.5 g |
| 1 | AEROWASH™ Eye Wash Ampoule 15 mL |
| 3 | AEROWIPE™ Cleansing Wipe Alcohol Free |
| 1 | AEROSHIELD™ CPR Face Shield Disposable |
| 1 | AEROGLOVE™ Nitrile Examination Gloves Pair |
| 1 | AEROSUPPLIES™ Notebook & Pen |
| 1 | AEROINSTRUMENT™ Scissors 13 cm |
| 1 | AEROINSTRUMENT™ Forceps 11 cm |
| 3 | AEROSUPPLIES™ Safety Pins |
| 1 | AEROGUIDE™ First Aid Leaflet |
"A USEFUL & CONVENIENT GIFT FOR FATHER'S DAY"