CardiAct Connect isn't just another AED monitoring system. It's a comprehensive solution that goes above and beyond to provide you with detailed information about your AED and its surrounding environment. The CardiAct Connect range of revolutionary AED monitoring and control systems takes your safety to the next level. Whether you're in a busy office building, a remote construction site, or anywhere in between the robust cabinets provide optimal performance in any environment.
CardiAct Connect 300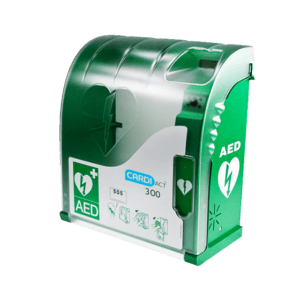 CardiAct Connect 200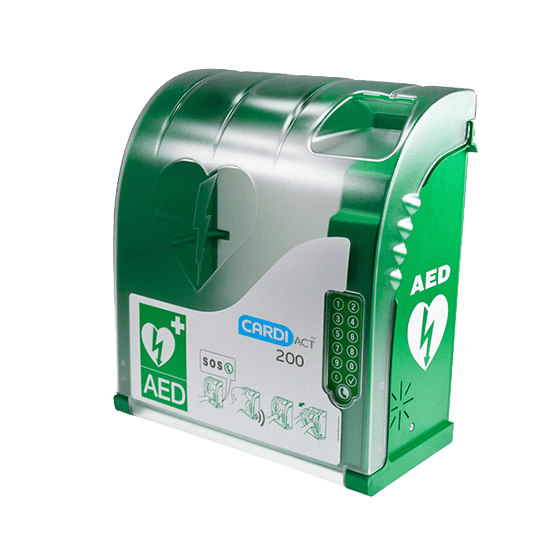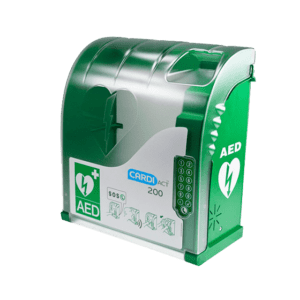 CardiAct Connect 100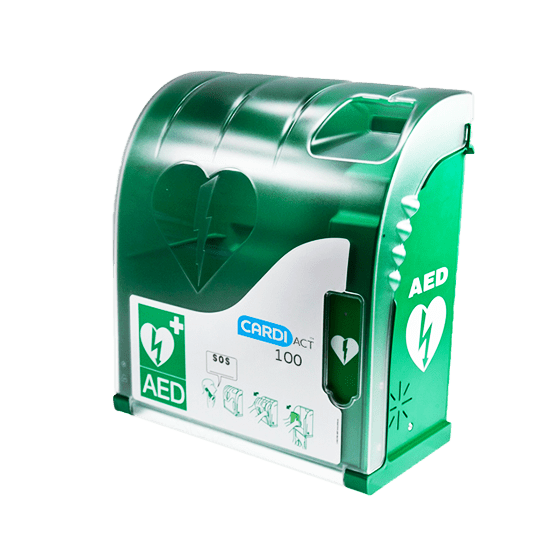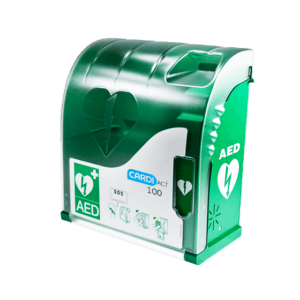 CardiAct Connect Rugged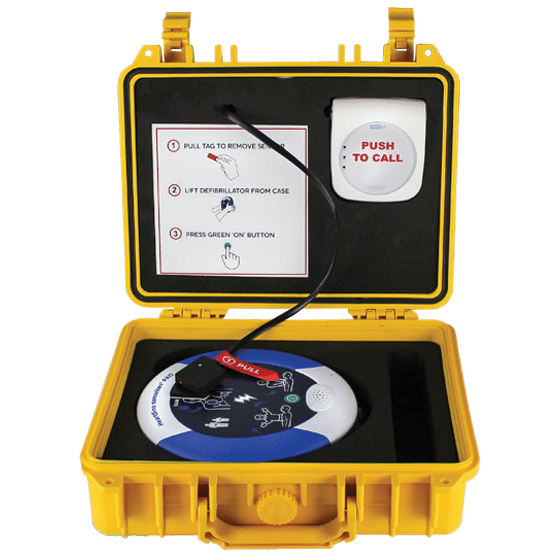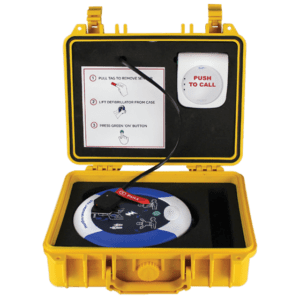 THE NEXT GEN AED CABINETS
More than just an AED cabinet. With real-time alerts for opening of the CardiAct Connect, removal of the AED, outside temperature levels, expiry of consumables, and more, you can rest assured that your AED is always ready for action. CardiAct Connect devices even have 4G and ethernet connectivity allowing them to connect to the CardiAct Connect Cloud Service so you can easily monitor and control the CardiAct Connect remotely. Allowing you to stay connected through email and SMS notifications as well as a call function which can be enabled to phone you automatically when the cabinet is opened. 
The CardiAct Connect also features optional features such a Keypad lock, Cooling/Heating and photo-control that allows you to take and send photos automatically when the unit is opened or the AED is removed for added security. This option is available on all monitoring models.Nothing comes close to the CardiAct Connect when it comes to AED monitoring and control. Choose the CardiAct Connect and give yourself the peace of mind that comes with knowing your AED is always ready for action.
Smart Monitoring

Providing access to an AED is only half the battle. AED managers need to know of the readiness of their fleet. The CardiAct Connect range offers smart AED monitoring so at a glance, you can know if your Defibrillators are Rescue Ready!

Security Camera

As an option, the photo control module, with an infra-red lens, can take photographs when the cabinet is opened and the is AED removed.

Data Communication

The CardiAct Connect range uses leading-edge IoT technology, 4G cellular (SIM) or WiFi to transmit monitoring data to your online portal via the internet

Keypad Lock

Knowing that your AEDs are secure is about ensuring that they're ready when they're needed most!

Cooling & Heating

The CardiAct Secure & Connect ranges have the optional Cooling and Heating modules which ensure that your AED is ready in more situations, necessary for the extreme Australian climates.

Modular

The different options in the CardiAct cabinet range can be customised to suit each client's specific needs. Your choice of requirements combined inside an IP45 poly-carbonate cabinet is the best combination for a professional and complete AED solution.

CARDIACT MONITORING
The assistance from the CardiAct Connect devices make it possible to ensure the defibrillator is in good working order at all times.
The CardiAct connect range provides detailed insight into the AED & surrounding environment at a glance allowing protection of the asset and providing peace of mind that the AED is ready to be deployed.
These models are coupled to the CardiAct Cloud service, which allows for remote surveillance of all AED devices included under CardiAct monitoring.
Besides checking the AED status indicator, all information relative to the AED environment is also relayed (opening of cabinet, removal of the AED, abnormal temperatures, expired consumables, etc.).