Redefining Healing with AERO
Select a Product Range to View



Silicone Postoperative Dressings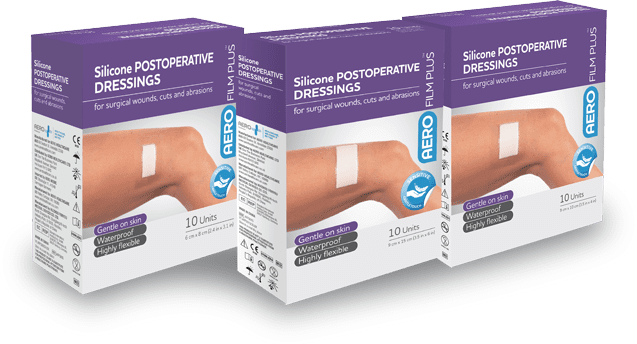 Easy to use, ideal for surgical wounds, cuts and abrasions
AeroFilmPlus™ Silicone Postoperative Dressings are recommended for acute wounds such as surgical wounds, cuts and abrasions. The silicone adhesive provides gentle care of fragile and sensitive skin with effective exudate management and absorption.
technology that Secures wounds and cuts
3 Sizes available: 6x8cm, 9x10cm and 9x15cm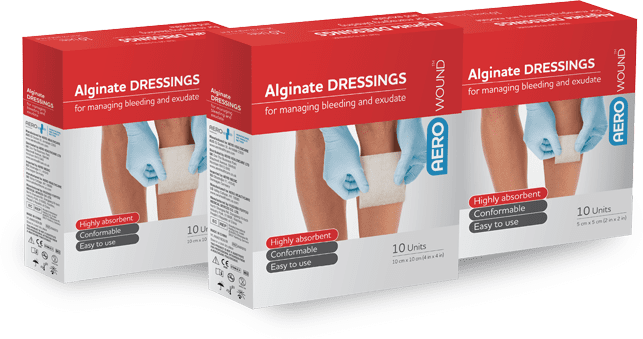 Derived from seaweed, designed to be highly and fast absorbent
AeroWound™ Alginate Dressings are ideal for managing bleeding and other wound exudate. These dressings are highly conformable and retain higher wet strength compared to other alginates, for ease of use.
The interaction of the Alginate Dressing components with the wound exudates will create a protective gel that has occlusive, non-adherent and moisturising properties.*
* References: Kuen Yong Lee David J Mooney. Alginate: properties and biomedical applications
Technology for managing bleeding and exudate
2 Sizes available: 5x5cm and 10x10cm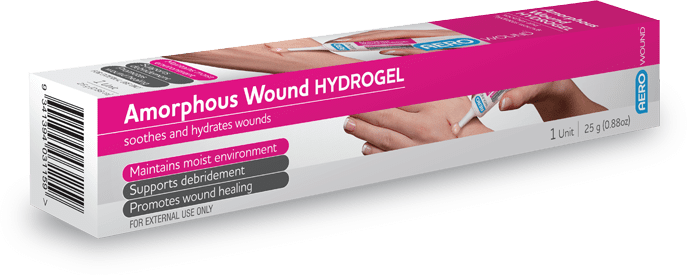 Gentle moist wound care for facilitating wound healing
AeroWound™ Amorphous Wound Hydrogel is an amorphous wound gel dressing with adhesion and absorption capabilities. 
It contains propylene glycol which helps attract and lock in moisture to drier wound environments whilst absorbing excessive exudates. This assists in supporting gentle autolytic debridement of devitalised tissue, promoting faster wound healing.
technology that allows wounds to heal faster
Maintains moist environment

Encourages wound autolytic debridement


Non-Adhesive Foam Dressings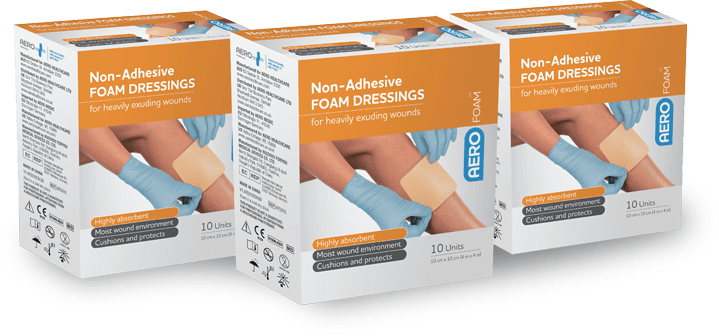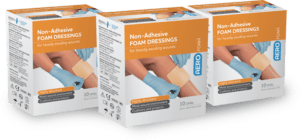 Flexible to stay on wounds & provide cushioning effect
AeroFoamPlus™ Foam Dressings are non-adhesive, highly elastic and conformable dressings that can provide an optimal moist wound healing environment.
Superior absorption locks exudates away. Waterproof, bacteria proof and air-permeable.
Gentle adherent to avoid pain and trauma. Comfortable and easy to use.
Moist environment to accelerate wound closure.
technology that you can touch and feel


Super Absorbent Wound Dressings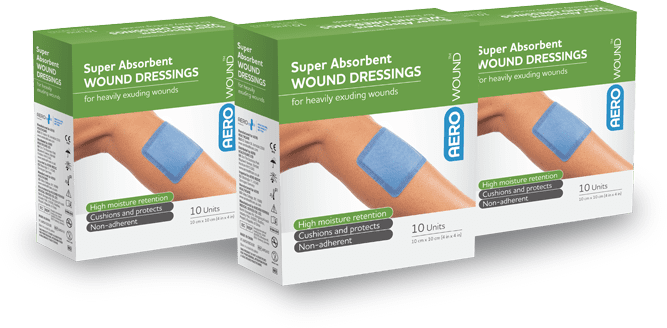 Outstanding high capacity of fluid control up to 180g
AeroWound™ Super Absorbent Wound Dressing is designed to efficiently absorb wound fluids, preventing any leaks and minimising the chance of skin damage. It is suitable for wounds that release a moderate to high amount of fluid. You can keep it in place using various methods such as tape, film, crepe, or compression bandages.
Technology that allows efficient absorption
For heavily exuding wounds

Strong locking fluid ability

Minimizes risk of maceration


Outstanding corrective treatment for hypertrophic and keloids scars
AeroScar™ Silicone Scar Patches are soft, thin and self-adhesive patches for the temporary management of existing and new scars. Provides elastic protection to the skin and stimulates scar reduction through protection providing physical and chemical stimulation.
Technology that give the chance to regain beauty:
For new and existing scars


Silicone Wound Contact Dressings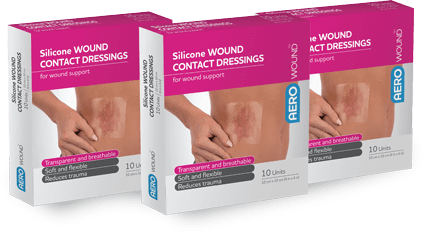 An open mesh that allows exudate to pass through
AeroWound™ Silicone Wound Contact Dressings are an open mesh soft silicone wound contact layer suitable for a variety
of wound applications.
It allows the pass through of wound exudate and hydrogel while maintaining a constant support to the wound bed minimising trauma from dressing changes.
technology that allows wounds to heal faster


Advanced Healing for Burns and Weeping Wounds
AeroFoam™ Dressings feature a highly absorbent silicone foam to manage the micro-environment and create a moist wound-healing environment. Designed to be soft and conforming to provide the optimal moist wound healing environment. Perfect for heavily exuding wounds or burns.
technology that promotes a moist healing environment
ALWAYS READ THE LABEL AND FOLLOW THE DIRECTIONS FOR USE
INNOVATIVE SOLUTIONS FOR FASTER, BETTER HEALING
A Modern Approach to Advanced Wound Care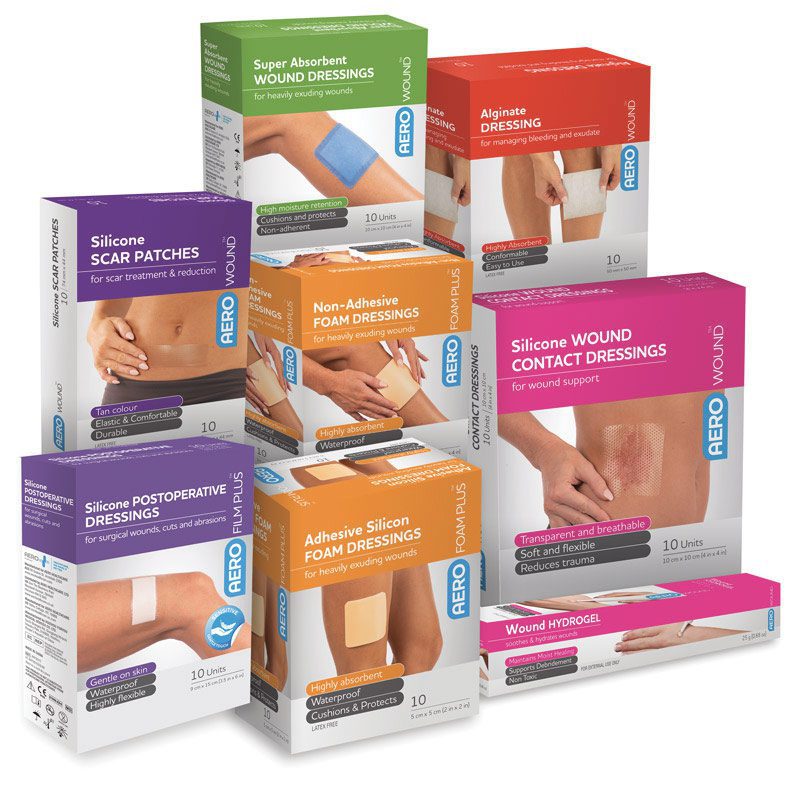 The Aero range offers cutting-edge innovation, incorporating features that enhance user comfort and encourage faster healing, making it a preferred advanced wound care solution
Aero products are designed to improve the livelihood of patients while supporting the efforts of healthcare professionals. Developed from a customer-first approach, with advanced wound care technologies that promote a better healing process. Advanced technologies that enhance the user experience culminate to bring a trusted option for wound management and healing.
Improving patient comfort and suitability with materials that are hypoallergenic and latex free ensures a wound care range that is suited to everyone. Features that enhance user comfort are quickly making Aero a preferred wound care solution. This extensive range seamlessly integrates expert care and innovative solutions, to redefine the standards of wound care.
Accredited Wound care course
Australian Pharmacy Council Accredited Wound Care Course
Our online course provides pharmacy professionals with a solid foundation, enabling them to play an active role in supporting patients
MODULES INCLUDE:
1. Wound Care Principles and Wound Healing
2. Wound Care and Products
3. Wound Care Management, Scenarios
✅ FREE Course
✅ Earn CPD Points
✅ 100% Online
✅ Patient First Approach
✅ Interactive Learning
✅ Certificate for Completion
✅ Instant Feedback
100% Commitment from Sourcing to Certification

Unwavering Dedication For Better Wound Care Products


At Aero, we meticulously uphold the highest standards of precision manufacturing, ensuring each product is produced from the most trusted materials and rigorously aligns with the esteemed ISO13485 standards.
Our commitment to making it better is unwavering. We consistently adhere to the stringent quality management frameworks of ISO13485 and 9001:2015 across our regions. 
From initial conception to final delivery, our focus remains unwavering on precision, consistency, and unparalleled excellence. In collaborating with our customers, we guarantee a blend of reliability and top-tier standards.
24 746 000 Boxes of AERO branded products sold in 2022
5,342 Pharmacy stores purchased an AERO product in 2022
AERO Packaging is made of biodegradable materials
First Aid Kits distributed with AERO branded products
Orders delivered to pharmacies with AERO products in 2022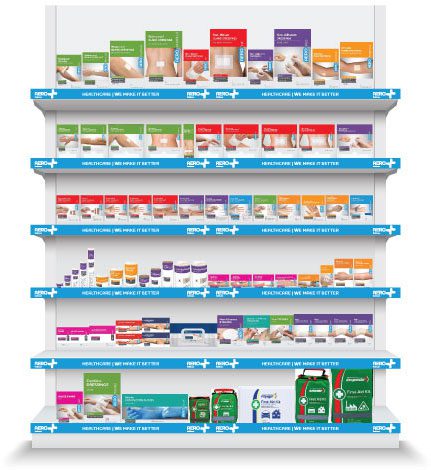 Download Our 2023
Pharmacy Planograms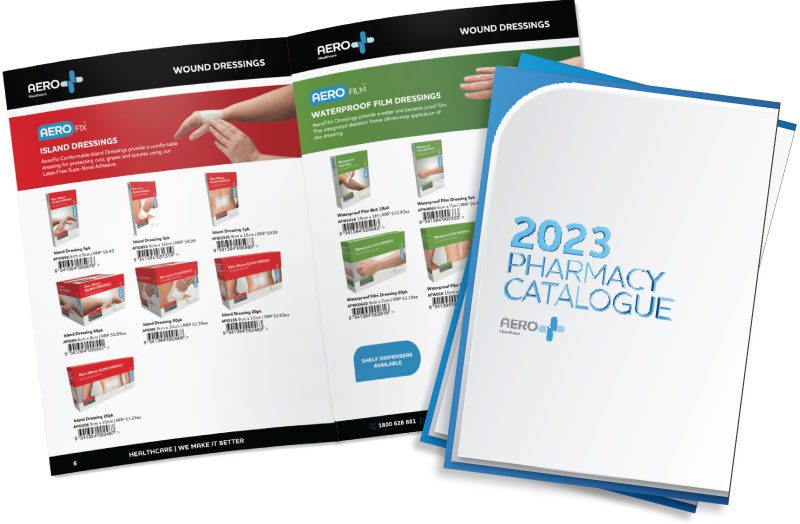 Download Our 2023
Products Catalogue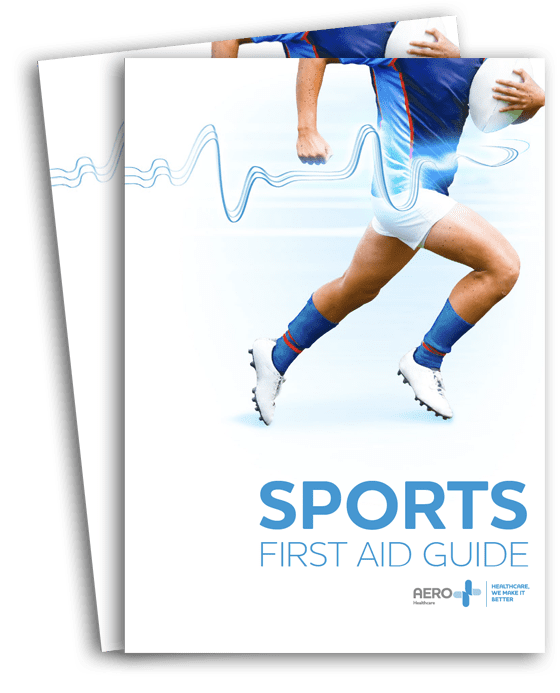 Download Our 2023
Sports First Aid Guide
more reasons to love aero healthcare
Any Questions?
Contact our local sales rep by filling out the form aside or giving us a call. One of our team members will get in touch with you shortly.
Make The Switch To Aero, It's Easy