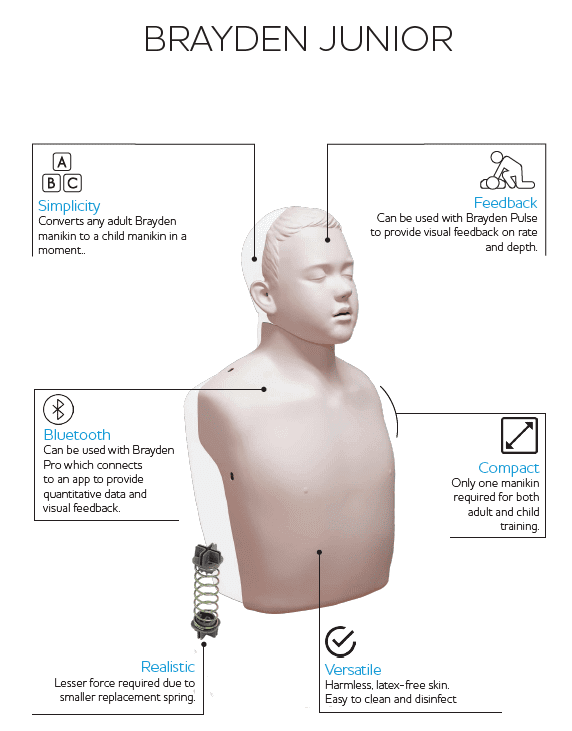 How to Convert an Adult to a Junior: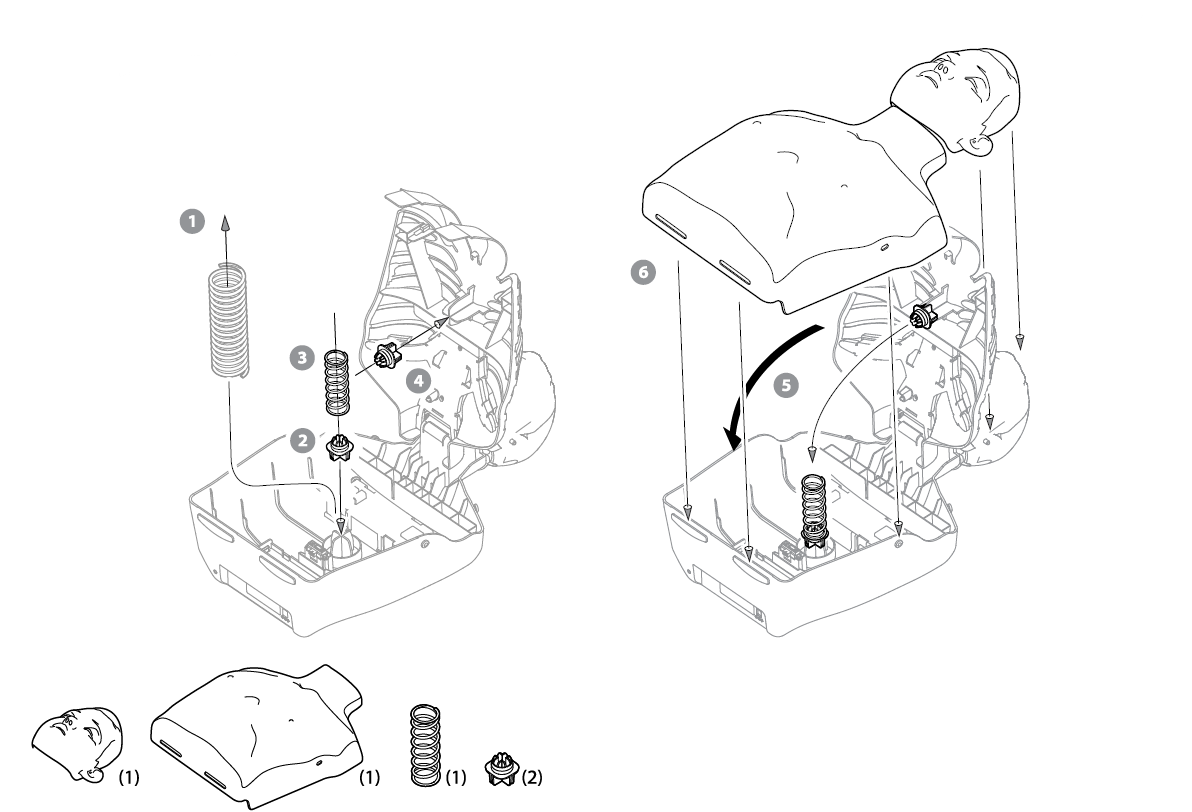 Open up manikin and remove adult spring.
Insert spring adaptor into the base of the manikin.
Connect junior spring into the spring adaptor.
Connect the second spring adaptor to the rib frame.
Close the rib section, ensuring prongs are placed into the slots.
Replace adult face and body skin with junior face and body skin.
Compatible with: