Now it's even easier to populate your accounting system with Aero Items to streamline your ordering processe. Simply select your platform from the growing range of formats and following your platform's instructions to import the items. If you don't see your platform listed let us know so we can prioritise it's setup next!


Accessible from Member's Centre > Download Pricebooks or https://aerohealthcareonline.com/download-pricebooks/
You can even search or filter the items  – so you only have to download the items you need!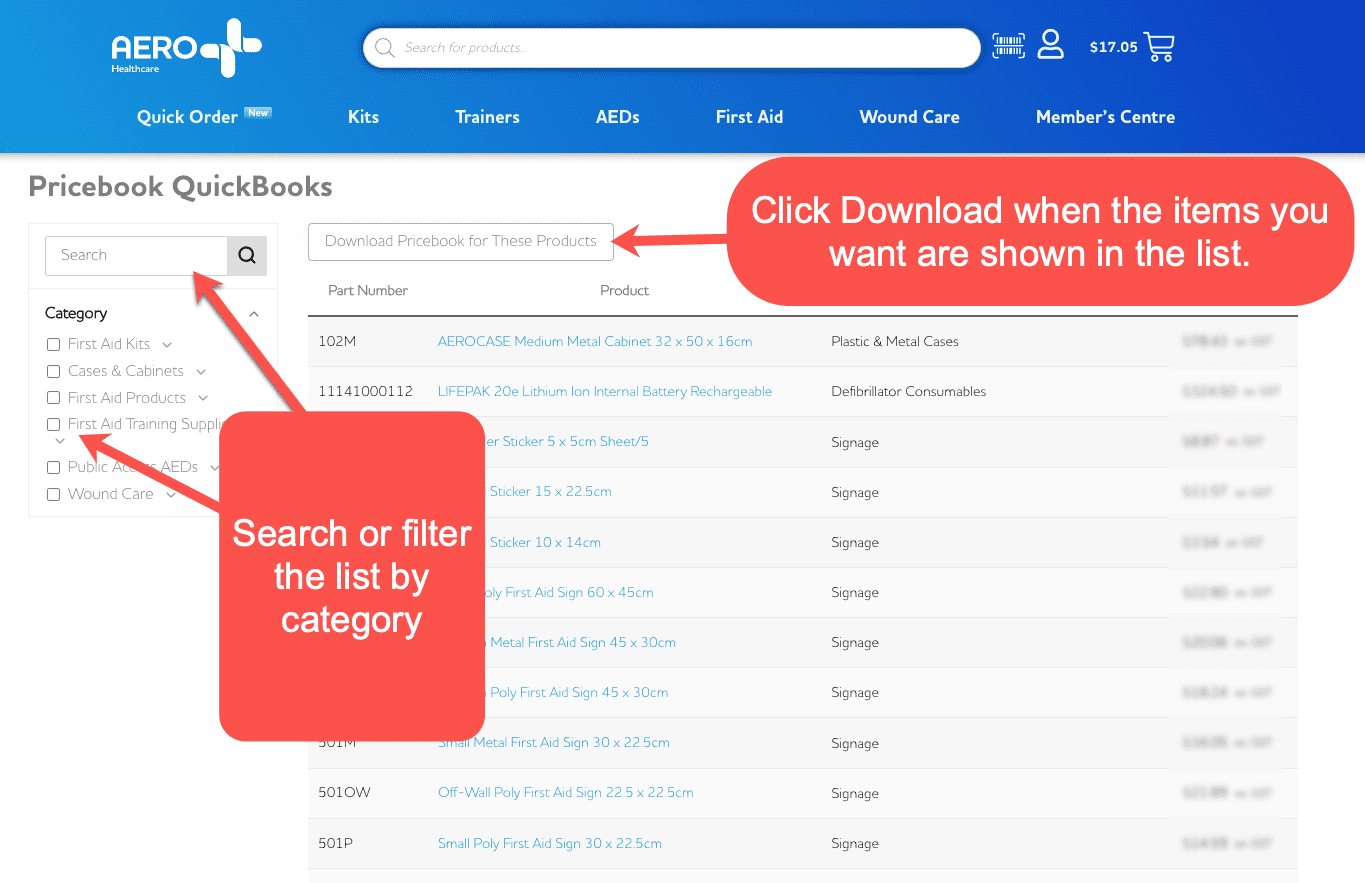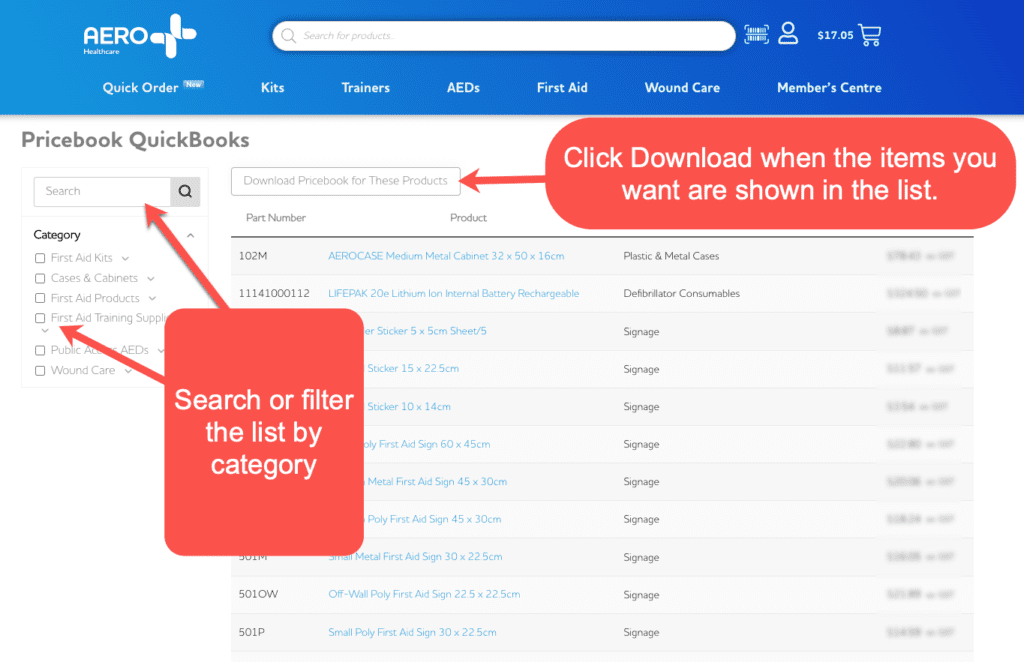 All the required columns for your accounting platform are provided in the CSV file. Where data is available it has been pre-filled. In most cases you can import the file exactly as-is, however you may wish to fill additional columns such as your Income/Expense Account depending on your individual requirements.